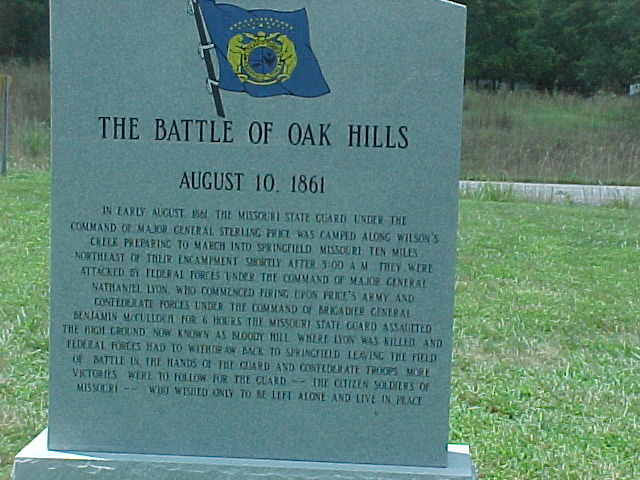 A marker near the battlefield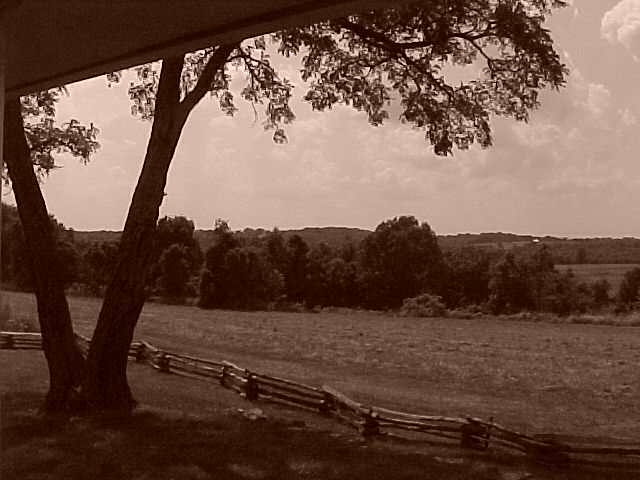 From this porch a farmer named Ray watched the war come to his doorstep. They fought in his field below the house and the heights on the left are now known as "Bloody Hill"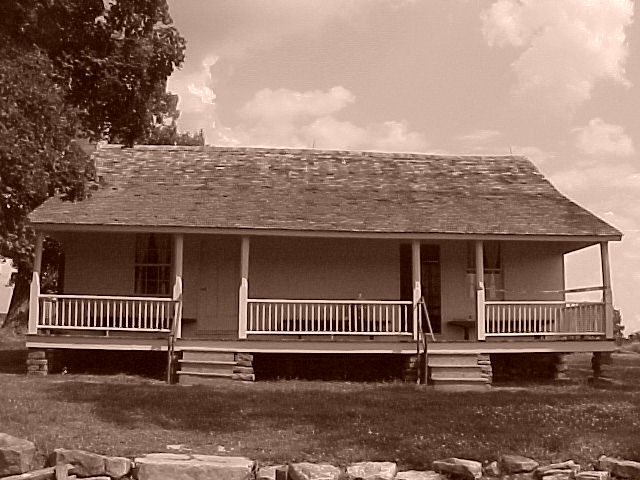 This is the Ray farm house,the only surviving structure from the battle. While the family huddled in the cellar,the union guns on the heights fired several rounds as the Confederates using it as a hospital were mistaken as combatants. Fortunatly they missed although the chicken coop took a hit.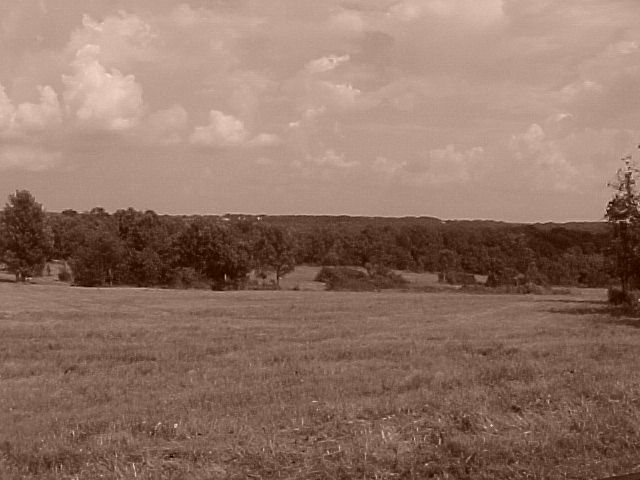 THis is from the summit of Bloody Hill.There is a line of guns visable to the lower left. THe ridge in front of you is where the worst fighting took place. Lyons died in the clump of trees in the center and the sink hole is right center.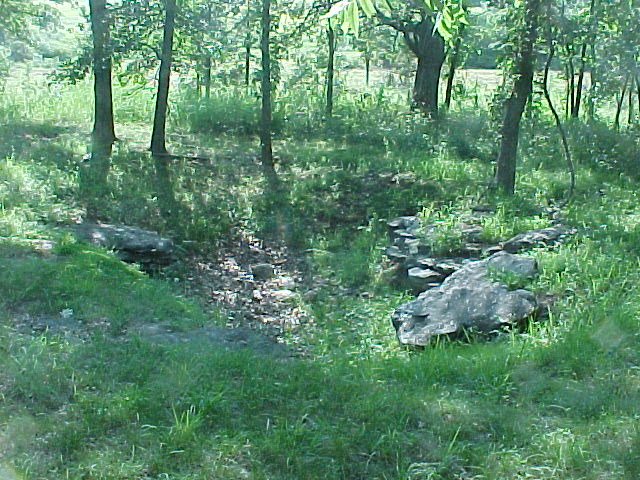 Here is a sink hole where 30 Union Soldiers were hastily buried after the battle.