I want to be a cavalryman
And with John Hunt Morgan ride
A Colt revolver in my belt
A saber by my side
I want a pair of epaulettes
To match my suit of gray
The uniform my mother made
And lettered C.S.A.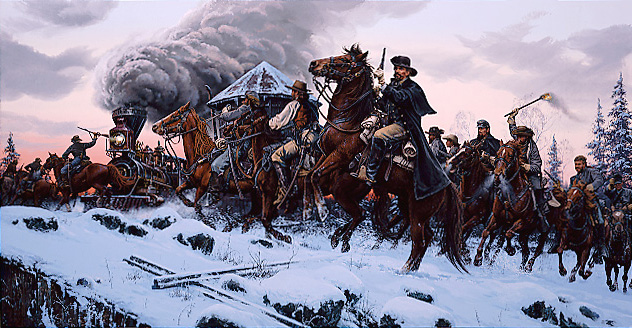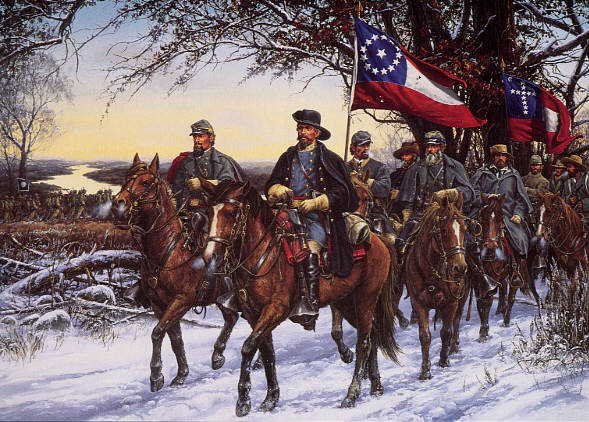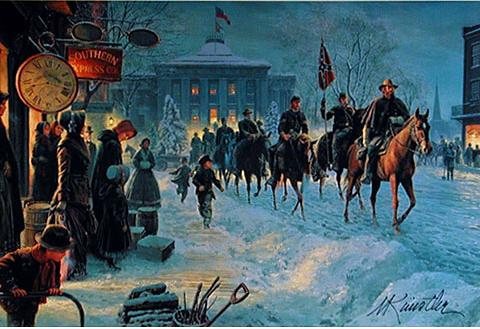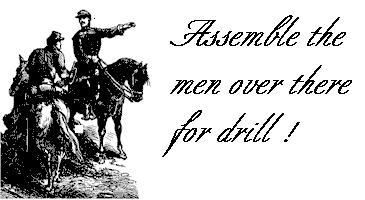 HERE IS A LINK TO OUR DRILL PAGE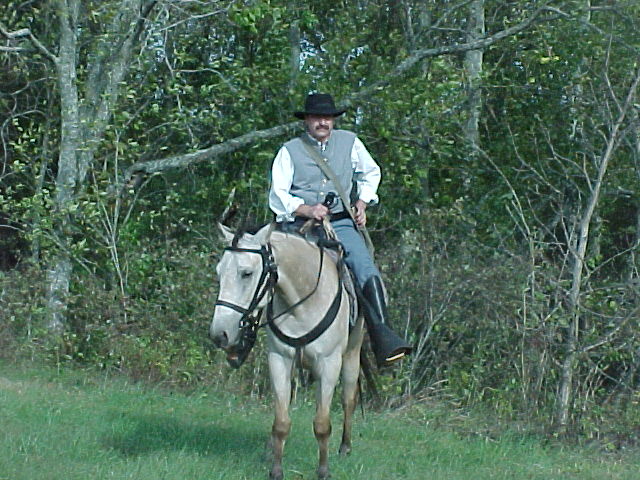 One of our new troopers, Joe Canello. Joe did a good job for us at Perryville till he got hurt. Get better Joe !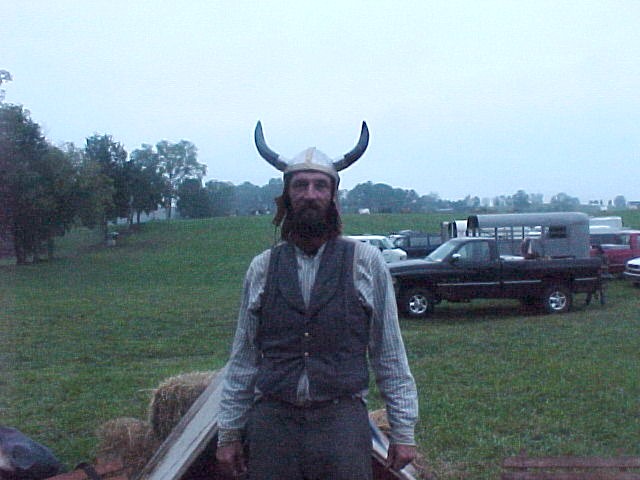 Some pictures defy captioning......
This is our old pard Bob Swartz about to become a "shish ka BOB". Sorry about the pun but I couldn't stop myself....
Now we all know Mel Gibson in the Patriot movie would have shot one rider,"hawked" the second,and killed the third with his ram rod or canteen.
Bob just got skewered.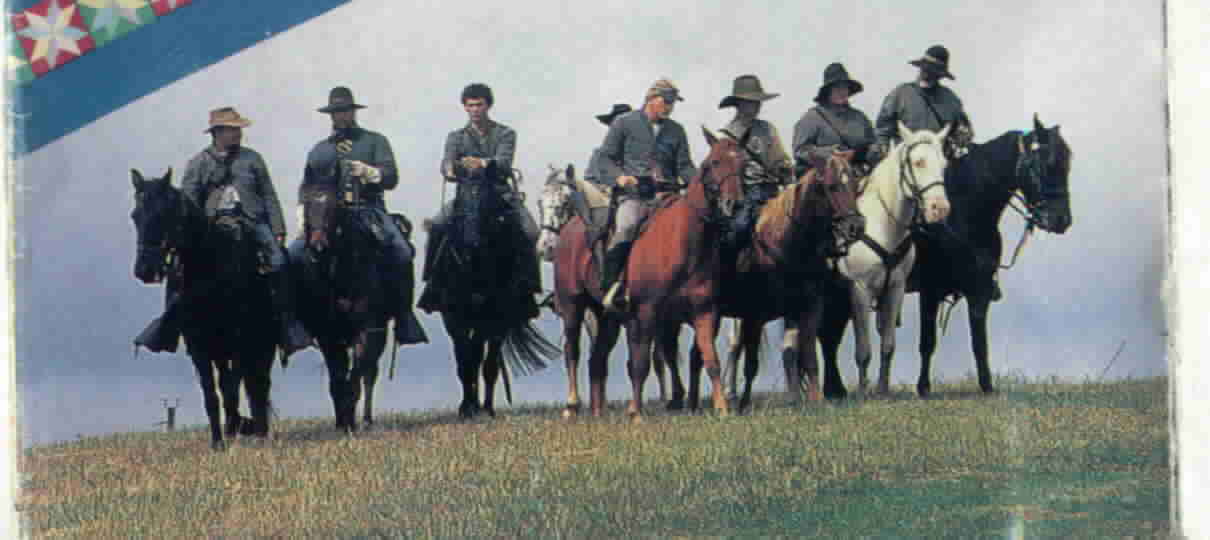 This is from a Boyle County Kentucky tourism brochure.It was taken at the Perryville battlefield.
I am half alligator and half horse,and pure kaintuck
I have the prettyist sister, the fastest hoss,the truest rifle,and the best knife for most any job,
And if you have came against me you have hit a snag.

This site is dedicated to the "Alligator Horse" that so proudly followed Morgan on his excapades.
The origin of the "Alligator Horse" is rooted in a battle of the war of 1812. The battle of New Orleans,where Kentucky Volunteers did spendid service and earned the sobriquet.Below is a picture from the Arsenal Musuem in New Orleans from the period depicting the "Alligator Horse"