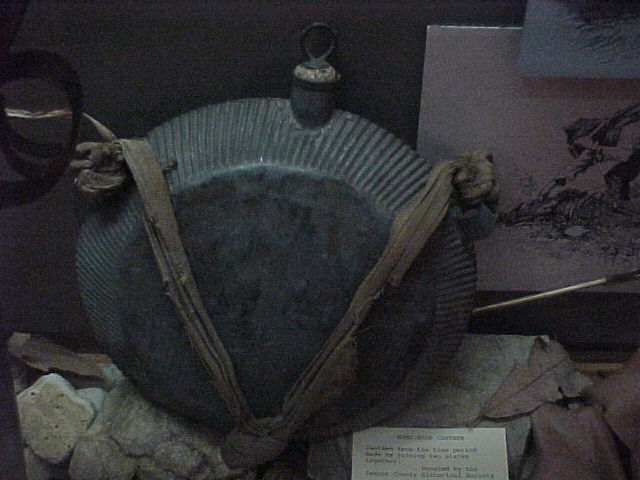 Here is a unique canteen from the Carthage Mo. Civil War Museum. It is home made from 2 plates.
This is a cartridge box made of canvas from The Gen. Sweeny Museum near the Wilson's Creek Battlefield.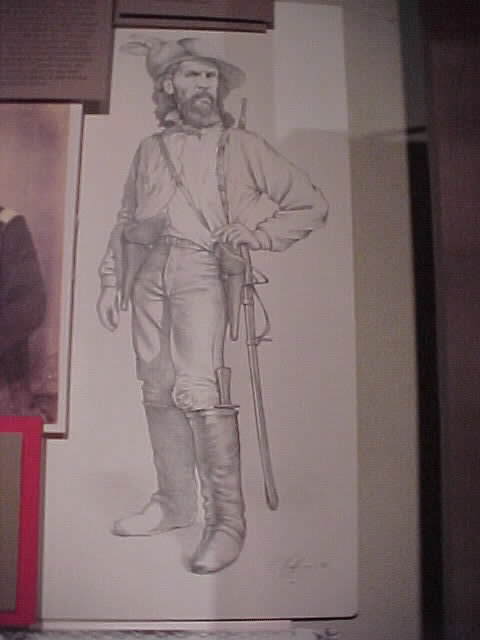 Here is a trans Mississippi trooper.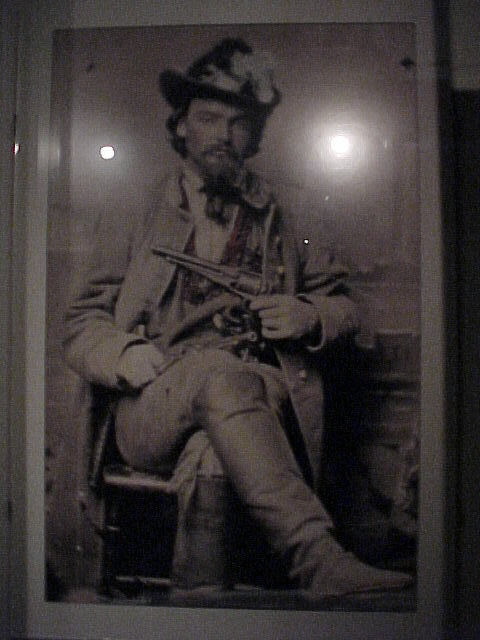 This was one of Quantrill's raiders in the bloody Missouri theater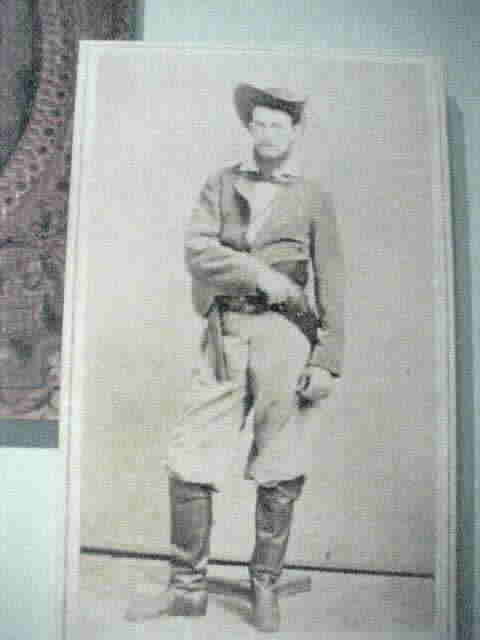 I found this picture in New Orleans at the Cabildo/Arsenal Museum on Jackson Square.
Not how he wears his TWO revolvers, both to be drawn by the right hand. The one on his right hip butt to the rear while the one on his left cross draw style as he is demonstrating.
Usually in a posed sitting the photographer has the subject thrust his revolvers in his waist belt, leading to the possibility they are props.This trooper has two holsters wore in a functional manner.
Enter content here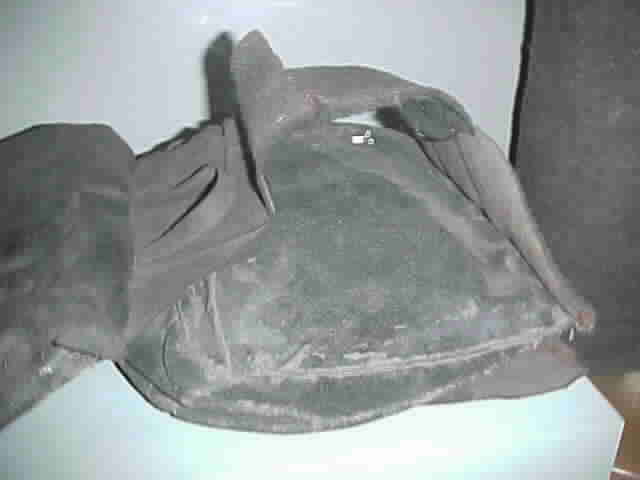 Here are some Confederate saddle bags at the Cabildo/Arsenal Museum in New Orleans. They are made of painted canvas. The stress areas are still leather. The part between the two bags that go over the back of the saddle, the latch straps and the carry handles(?).on each side.They are larger than McClellan bags.